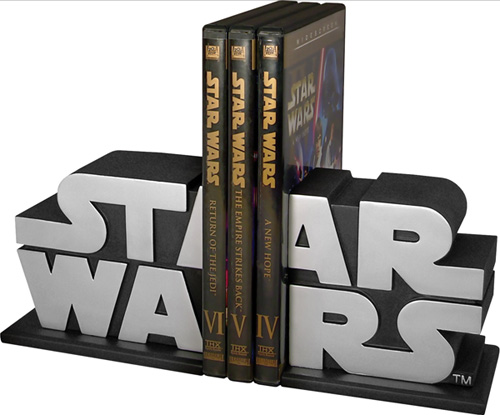 From the moment it blasted onto the silver screen, the Star Wars logo has become an iconic fixture of science fiction and fantasy to many generations. Cast in high-quality polystone and then hand painted, each bookend is numbered and comes complete with a matching limited-edition certificate of authenticity. Limited to just 5,000 pieces, this set will retail for $59.99. Together, the two ends measure 9.24″ L x 3″ W x 4.24″ H.
Available only at Borders and Borders.com for $59.99.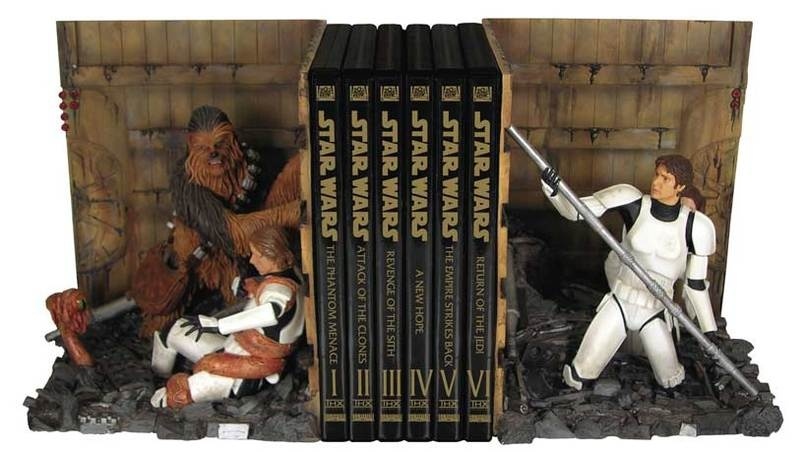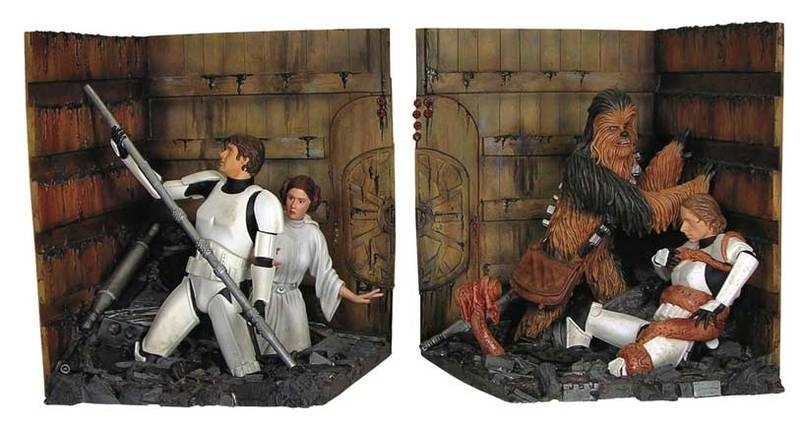 Information from Gentle Giant Ltd:
"One thing's for sure. We're all gonna be a lot thinner!" - Han Solo
The valiant rescue of Princess Leia takes a turn for the worse when our heroes evade on-rushing Stormtroopers by jumping down a garbage shoot. The situation turns grim when the Dianoga Garbage Squid Shows up and the Garbage Compactor's walls begin to close in!
Cast in high quality Poly stone then hand painted to exacting standards. Each is then numbered and comes complete with matching certificate of authenticity and is a limited edition.
Measuring 6″ deep, 12″ Wide and 7.5″ high, these bookends are well suited for DVD's, Books and Graphic Novels. The modular aspect allows the consumer to display them in a number of ways.
Predorder for $160-$200 on Google Shopping.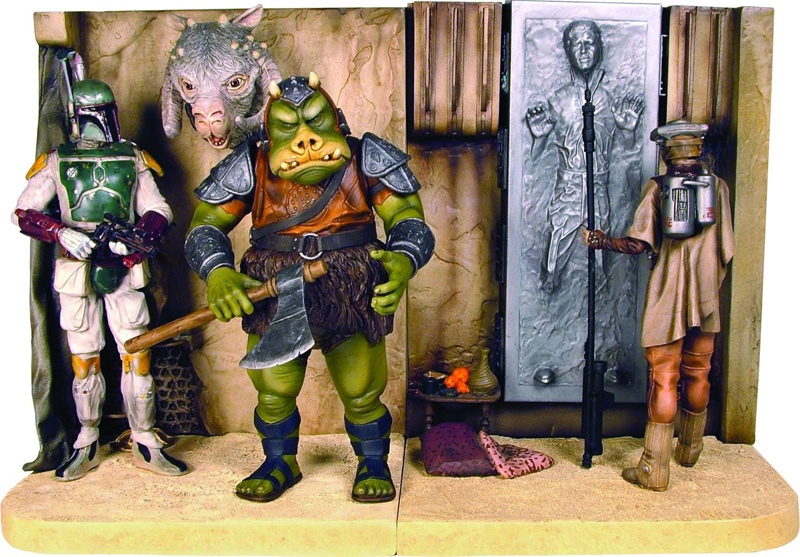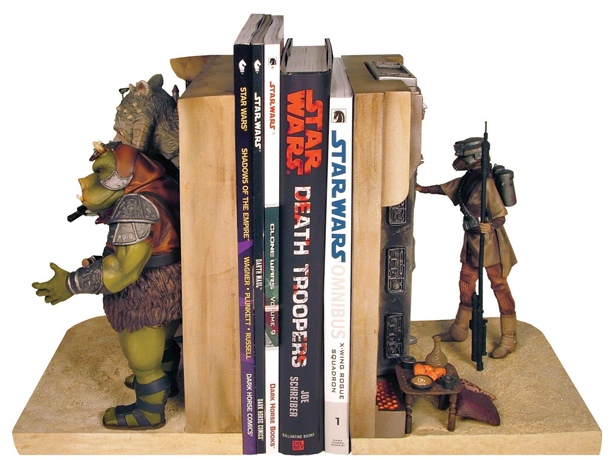 Measuring a substantial 14″ wide, 9″ tall and 6.5 "deep. Made of quality materials, no detail was over looked. This strictly limited edition collectible comes hand numbered, complete with a matching certificate of authenticity. Predorder for $187-$250 on
Google Shopping
.