Yo, cuzzo. I'm just getting home from seeing

Judd Apatow's

new movie

Funny People

and I thought it was hilarious. Apatow is now 3 for 3 with these great films. It is definitely one of the years best comedies. It had a lot of downer moments, for instance when

Adam Sandler's

character was dying, yet it still had me rolling on the floor. This movie also had a ton of cameos
from people like

Eminem

,

Ray Romano

, and

Andy Dick

, just to name a few.
Seth Rogen

was funny as hell as usual and he played the part of a dead beat loser with a great sense of humor to perfection.

Jonah Hill

, though we didn't see him as much, definitely made his presence known. Almost every time he was on screen, I ended up bursting out laughing.
And

Adam Sandler

, as always, was extremely entertaining. He played the role of a douche bag very well to the point where I actually sympathized with him. He was also really funny. He hasn't lost it at all. I would love to see him in more R-rated movies like this one. His relationship with Rogen's character really mirrored the real life relationship between Sandler and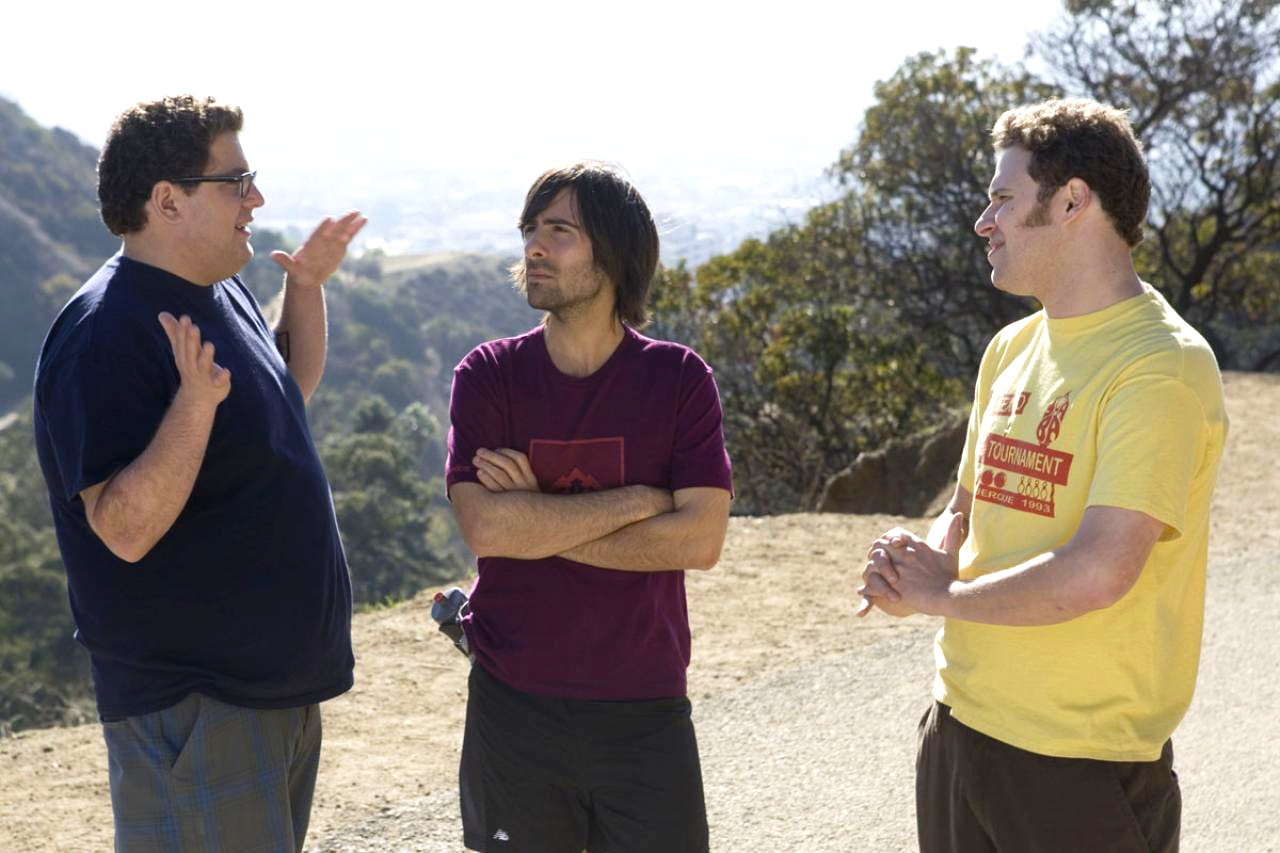 Rogen, where the veteran (Sandler) sort of becomes the mentor to the new young act (Rogen).
And last but not least,....

RAAAAAAAANDY!

This movie shows too little of him.

Aziz Ansari's

character was soooo funny in the two seconds he was on screen. If Apatow is considering doing a RAAAAAAAANDY movie, definitely do it.That's about it but definitely see Funny People and stay up. I will be reviewing

GI Joe

shortly.